Popular poster images of classic actors and actresses are two-a-penny these days, with the ease of which they can be downloaded and reproduced from the Internet, so it takes something quite special in this regard to stand out from the crowd.
This painting is one of those.
Chris Cox
has rendered a classic Audrey Hepburn pose with an airbrush, giving it a beautiful soft-focus effect.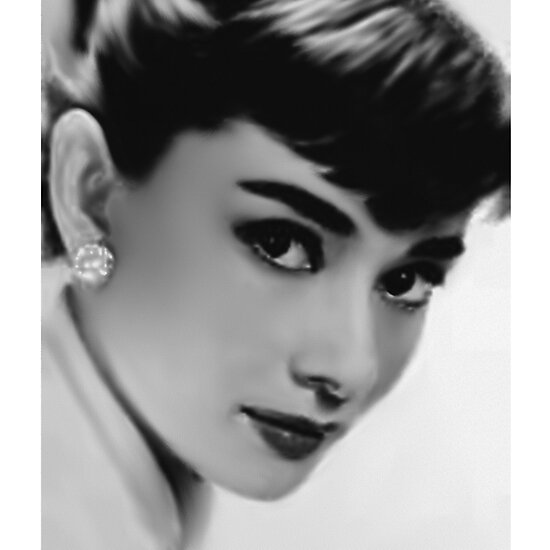 Audrey Hepburn (

Acrylic/Airbrush portrait 30×20cm

) by Chris Cox
Chris is a self taught artist that has always loved painting and drawing and has been doing so all his life.
He likes to try anything in art and loves learning new techniques and trying new mediums. Chris mainly specialises in portraits of people and animals.
Commissions to draw portraits from photographic references are requested many times now and he enjoys the pleasure that it gives to people when they see their portrait of a beloved pet, children or of themselves.
To see more of Chris' work, please visit his
website
or his
portfolio on RedBubble
Prints of Chris' work can be purchased from
RedBubble
['Audrey Hepburn' image © Chris Cox]